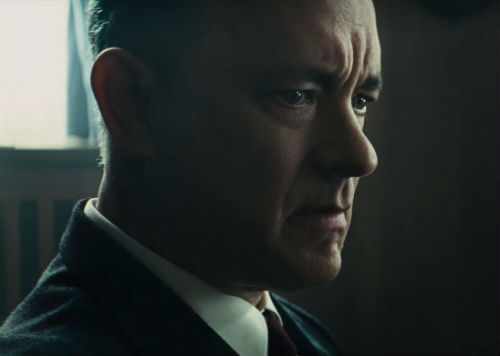 The second trailer for the highly-anticipated Bridge of Spies has arrived and it casts two-time Oscar winner Tom Hanks as the "Standing Man" in this Steven Spielberg production. Check out the new trailer below and our thoughts on it underneath.
What's to Like:
The combination of director Steven Spielberg and Tom Hanks alone is enough to merit our interest. The duo have delivered some amazing projects in the past including Saving Private Ryan (which Spielberg directed and Hanks starred in), cialis 40mg The Pacific (which they both produced) and Band of Brothers (which they also produced). Bridge of Spies was inspired by true events and looks to be as exciting and awe-inspiring as some of the duo's previous works together.
What's to Dislike:
The trailer shows off a few seemingly major plot developments, try which could undermine its overall impact. Despite the great team behind the scenes (which also includes Joel and Ethan Coen as screenwriters), viagra films with important messages– like this one seems to have– have to walk a fine line between being preachy and being powerful.
Our Verdict:
I have really high hopes for this one considering the great work that collaborators Spielberg and Hanks have previously produced. I can't wait to see this one.
Release Date: October 16,2015