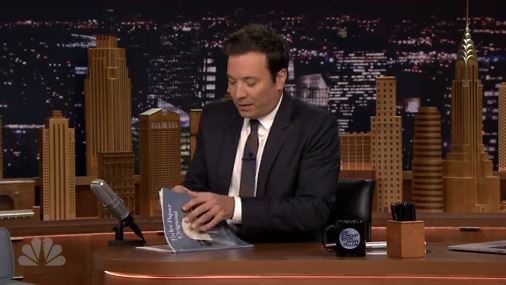 Last night, there Jimmy Fallon presented his Do Not Read list, which included gems like "Ho-Ho-Homicide."
On The Tonight Show with Jimmy Fallon last night, the host went over his latest list of Do Not Read books. These, as the host noted, are actual books that you can look for at the library or at Amazon.
The list included books like Ten Ways to Destroy the Imagination of your Child and Toilet Paper Origami. The Little Encyclopedia of Dishclothes , an entire volume dedicated to that simplistic-sounding subject, also made the list.
Fallon also added the Christmas mystery book Ho-Ho-Homicide to his Do Not Read List. "It's got two things everyone likes," he said, "Christmas and murder."
Check out the full clip below.