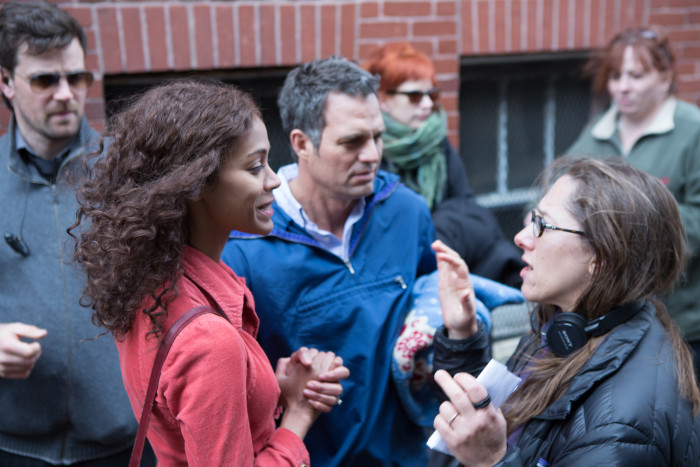 Writer/director Maya Forbes, viagra who previously wrote the children's films Monsters vs. Aliens and Diary of a Wimpy Kid: Dog Days, reached into her own past for her newest film, Infinitely Polar Bear.
The film features Mark Ruffalo as a bipolar father who is tasked with raising his two daughters in Boston while his wife (played by Zoe Saldana) moves to New York City to attend graduate school. The film is based on Forbes' own experiences as a young person.
In addition to bringing her story to the big screen, Forbes cast her own daughter in the movie making the whole film-making experience a family affair.
During a recent interview with Forbes, I asked her about the experience of writing a screenplay about her own life. Check out her response below.
What pushed you to turn your experience into a feature film?

I'd been writing about it forever. I started writing about this period in my life when I was a daughter and then I became a mother. I have two daughters of my own and they got to about the age [I was when] everything sort of fell apart and my father had a breakdown. It all kind of catapulted me back into that time and I started telling my daughters stories about my father…

I started also reflecting on all the things I'd learned and the gift I'd gotten from that very difficult time, and I was looking at my kids who were growing up in this culture where they say that kids can't handle anything. [They say] kids have to be protected from everything and I sort of wanted to remind myself that kids actually are really capable. They're kind of fierce and they're resilient and so I made this film. It took me a very long time.