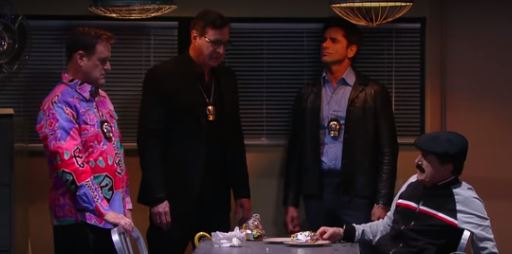 "It's a more updated gritty Fuller House reboot," Bob Saget said last night about the newest reboot of the hit 90s sitcom.
After the success of the Full House spinoff Fuller House — which was just renewed for a second season on Netflix — it seems like the newest re-imagining of the show is going to be very different from the original.
Late Show host Stephen Colbert, who featured Full House castmates Bob Saget, Dave Coulier and John Stamos on his show last night, revealed the comedic clip of the actors playing their original characters in this new police procedural.
Check out the clip below.